Drop in at Oyama, for real authentic Japanese cuisine ranging from Sushi to Ramen bowls. We'd be delighted to host you and make your experience memorable.
Restaurant Features
Drawing inspiration from Japan's beautiful and sacred mountains, Oyama has been named after one. It is located in one of Chennai's most upmarket neighbourhoods, Gandhinagar Adyar and designed by an architect who is an expert in Japanese interiors. With a seating capacity of 90, it includes private dining rooms as well as Tatami seating so you can enjoy your meal in traditional Japanese style.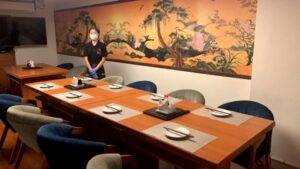 We are launching our second kitchen which will be a live one run by experienced chefs. Step into Oyama to experience top class service and attention to detail.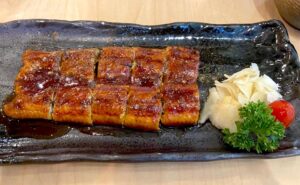 Three Popular Menu
1. Salmon Teriyaki (grilled salmon in teriyaki sauce)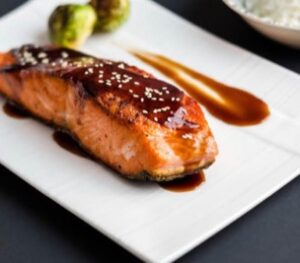 Ingredients and flavours: Imported Salmon, Teriyaki sauce which has four main components: soy sauce, sake (or mirin), sugar and ginger. It combines perfectly with sticky rice and a refreshing bowl of miso soup on the side. Teriyaki (kanji: 照り焼き) is a cooking technique used in Japanese cuisine in which foods are broiled or grilled with a glaze of soy sauce, mirin, and sugar. It's mild, delicious and full of flavour.
2. Ebi Tempura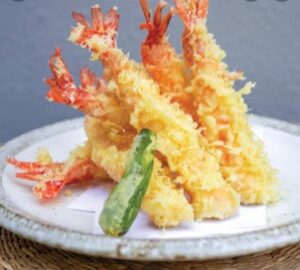 Ingredients and flavours: deep fried shrimp in crispy tempura batter
 3.  Beef yaki niku don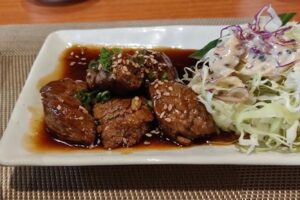 Ingredients and flavours: Don refers to donburi (rice bowl) marinated grilled beef chunks with Japanese barbecue sauce.

Message from Oyama
We will be delighted to serve you offering the highest standards of Japanese cuisine and service.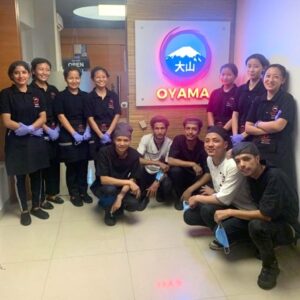 About Oyama

VNS VAIBHAV, First Floor, No 61/28 – 3rd Main Road, Gandhi Nagar, Adyar, Chennai -600020 
Tel  :+91 44 35552349
Mobile number: +91-9342481814
Social Media:
Instagram: https://www.instagram.com/oyama_chennai/?hl=en
You can also check Japanese Restaurants located in different states in India.