KOFUKU which means Happiness in Japanese aspires to spread Happiness through its delicious food. We are honored to present some of the greatest Japanese food recipes with exotic presentation like Sushi , Ramen, Donburi , Gyoza , Bento, Curry Rice, Mochi ice cream etc.. Our menu showcases a symphony of Japanese dish to please your taste buds! Arigato !
Restaurant Features
KOFUKU serves traditional meal in Izakaya style dinning, where the interior meets the food, Kofuku sets a perfect mood for guests to savor the best Japanese authentic cuisine.


If you fancy stopping by watching our bartenders make the best cocktails mixing with Japanese liquors and our professional sushi chef make the best rolls you crave for then Kofuku is the place to be.
Three Popular Menu
1. OH MY GOD SUSHI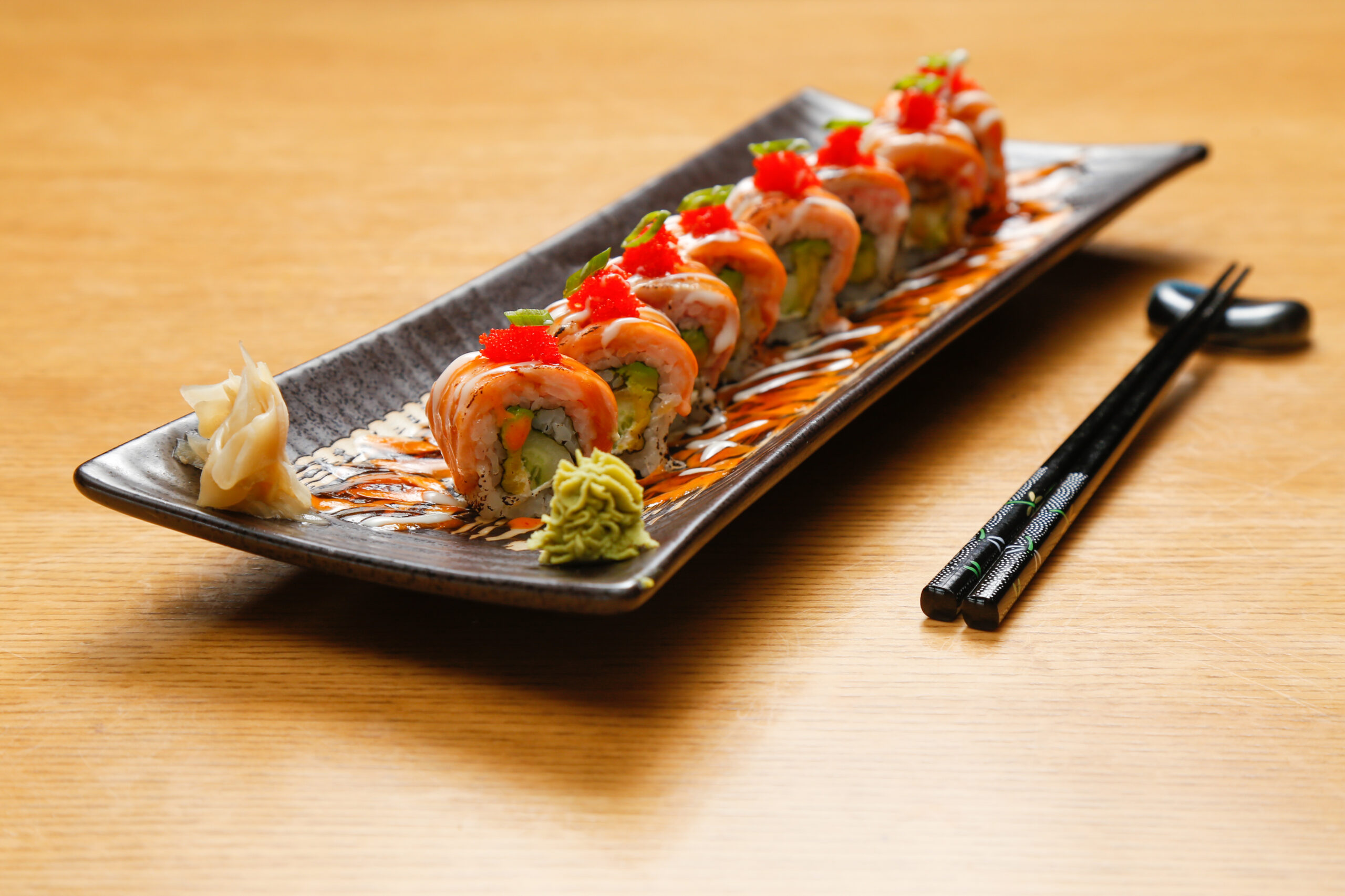 Chef's signature flaming sushi of Salmon, Tuna, Yellow tail and avocado, drizzled with chef's special sauce. It will leave your taste buds going OH MY GOD !
2. CREAMY SHRIMP TEMPURA


Light crispy batter fried shrimp served with spicy Mayo or Creamy wasabi sauce.
 3.  Miso Ramen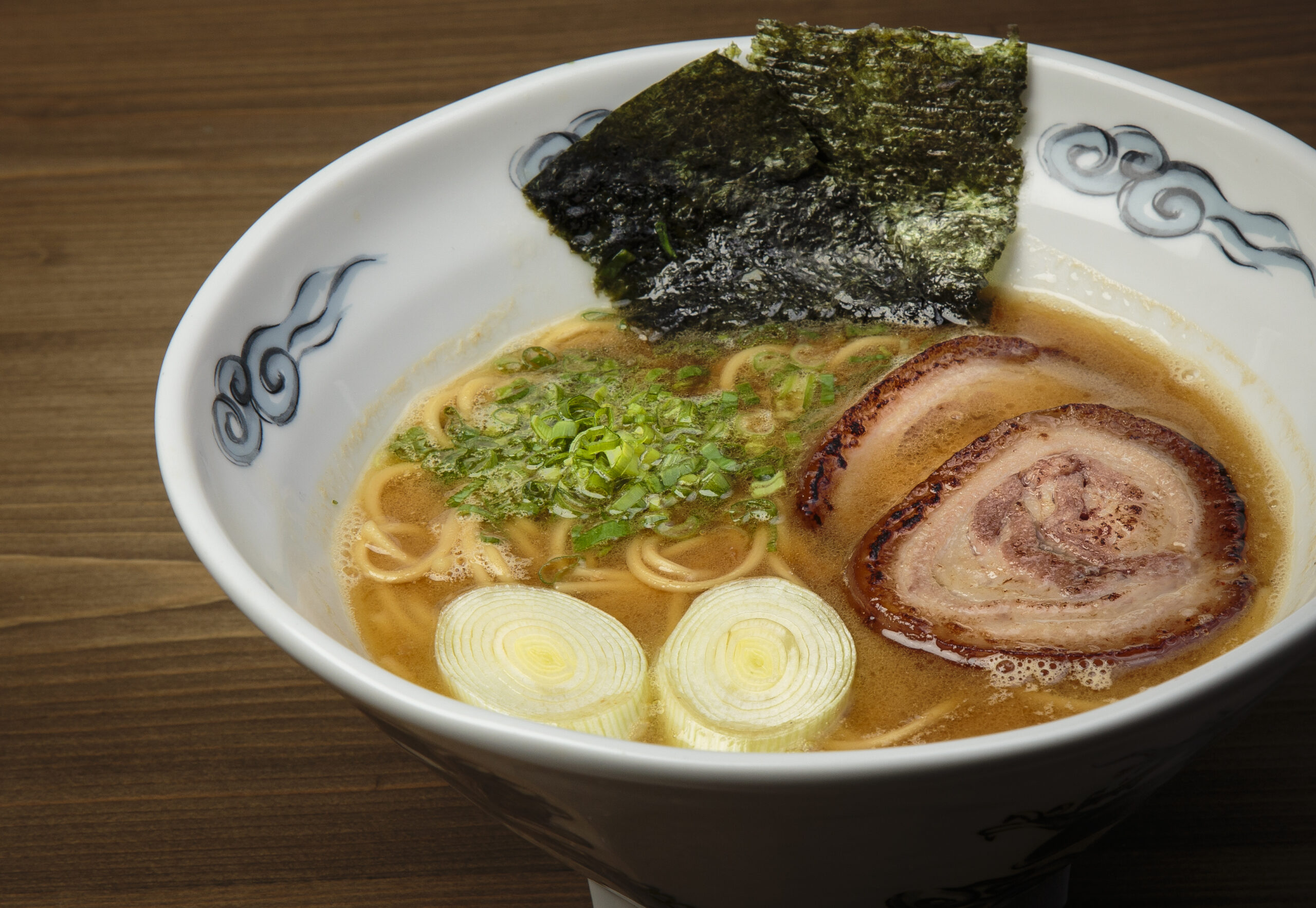 Ramen noodles served in Miso dashi broth. Kofuku's single goal is to capture that satisfying ramen feeling with best ingredients along with crafted Japanese flavors for a more nutritious and equally delicious bowl. Kofuku has already set unbreakable benchmark.
Message from Kofuku
Greetings and welcoming the guest by saying IRASSHAIMASE by all the staff in unity is a eye-catcher here.
At Kofuku's Bar we pride ourselves on serving a mix of signature cocktails and wide range of SAKE,SOCHU ,JAPANESE Single malt and Blended WHISKEYS , BEER ,Plum Liquor and GIN. 
We experiment constantly to find new flavours/textures to tickle your taste buds and update our list regularly to reflect the season and those that might pair well with our authentic Japanese cuisine.
Our unique Sushi And Sashimi Boat. Chef's selection of assorted Sushi and sashimi platter is one of our best sellers.
So Kofuku invites you. Let's go sailing on this deliciously crafted sushi boat.

About Kofuku

Kofuku is the brainchild of Mr. Morup Namgyal and Mr. Rinchen Angchuk who's core business is importer and distributer of Japanese food materials in India under company called PALKIT IMPEX PVT.LTD . Palkit supplies to Hotels ,Restaurants and retail markets all over India . Kofuku Mission is to spread Japanese culture and happiness through food .

Kofuku chains as follows.
📍 MUMBAI 
・BANDRA
6th Floor, Suburbia Mall, Near Shoppers Stop, Linking Road, Bandra West, Mumbai
Zomato https://zoma.to/r/43127
・BKC
Jio World Drive Mall, Bandra Kurla Complex, Bandra Kurla Complex, Mumbai
Zomato https://zoma.to/r/20120968
Instagram  https://instagram.com/kofukubkc?utm_medium=copy_link
・POWAI
2nd Floor, Veer Saverkar, Park Site, Powai, Mumbai
Zomato https://zoma.to/r/19294645
Instagram https://instagram.com/kofukumumbai?utm_medium=copy_link
📍DELHI
Shop BG 09, Ansal Plaza Mall, August Kranti Marg, Khel Gaon Marg, New Delhi
Zomato https://zoma.to/r/18427565
Instagram https://instagram.com/kofukudelhi?utm_medium=copy_link
📍GOA 
H 64/4-T.N, Jackni Vaddo, Parra, Mapusa, Goa
Zomato   https://zoma.to/r/20148470
Instagram https://instagram.com/kofukugoa?utm_medium=copy_link
📍LEH 
Changspa Rd, above river bridge, Leh, Ladakh 194104
Zomato https://g.co/kgs/MUTXva
Instagram https://instagram.com/kofukuleh?utm_medium=copy_link
You can also check Japanese Restaurants located in different states of India.