Here is a brief introduction to the session and a link to a video recording of the session at the end. If you missed it, please check it out to see how a professional sushi chef makes veggie sushi.
The session covered the following content: 
Yoshi, a renowned SUSHI Ambassador from Tokyo, presented a demonstration and gave a lecture about WASHOKU.

Talk Session by Japanese Sake Brewer & Beverage Journalist about Japanese Sake.

Talk Session between Indian and Japanese Cooking experts about Exploring similarity of savour.
Chef Yoshinori TEZUKA (Yoshi) presented the philosophy behind WASHOKU as well as delicious and beautiful Sushi for Vegetarians.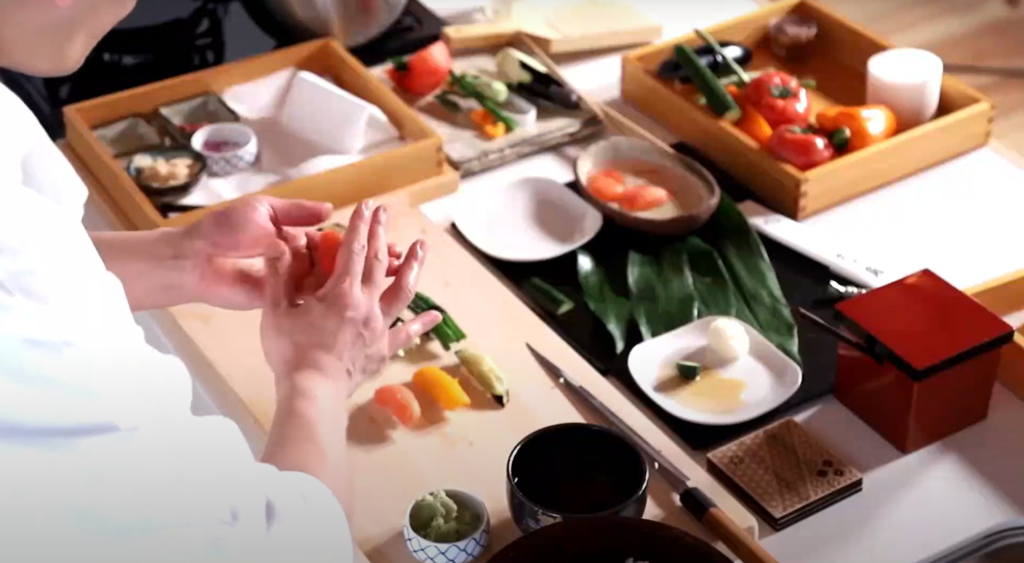 In Japan, rice was a substitute for the money in the old days. 1000 years of Sushi history, started from the west part of Japan and 200 years ago Nigiri style of Sushi came out. We enjoy seasonal fish and seasonal ingredients such as vegetables with rice and we respect the food all time.
He showed how to prepare colourful sushi with tomatoes, eggplants, cucumbers and bell peppers. This is due to the fact that not only the taste, but also the presentation is important in Japanese cuisine.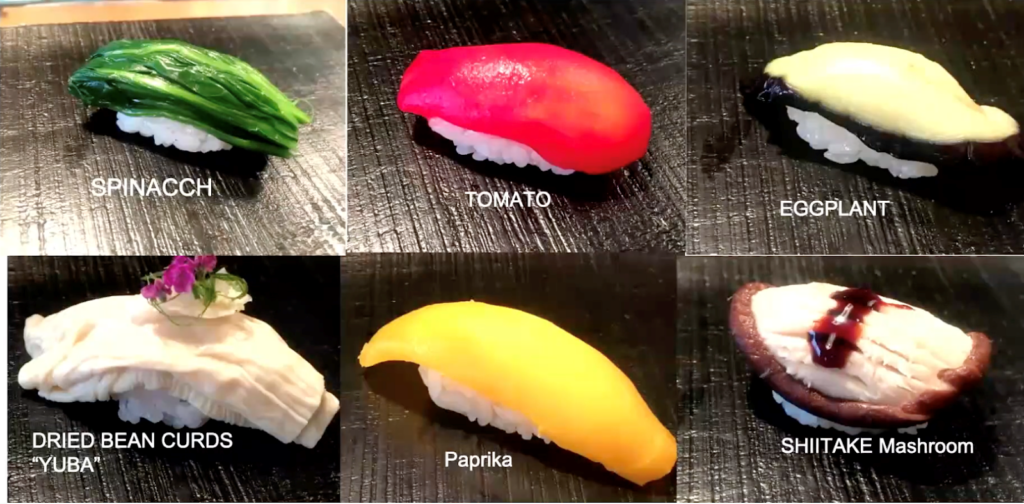 Even in Japan, there is actually a wide variety of sushi from region to region, and regional culture reflects history.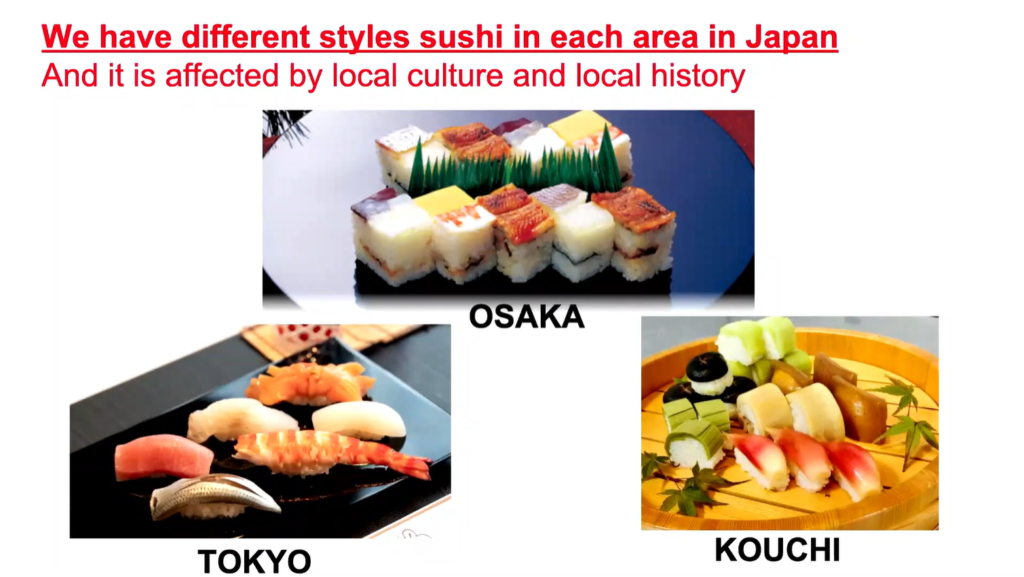 Furthermore, as Japanese sushi has spread around the world, it has interacted with unique cultures and created its own unique sushi.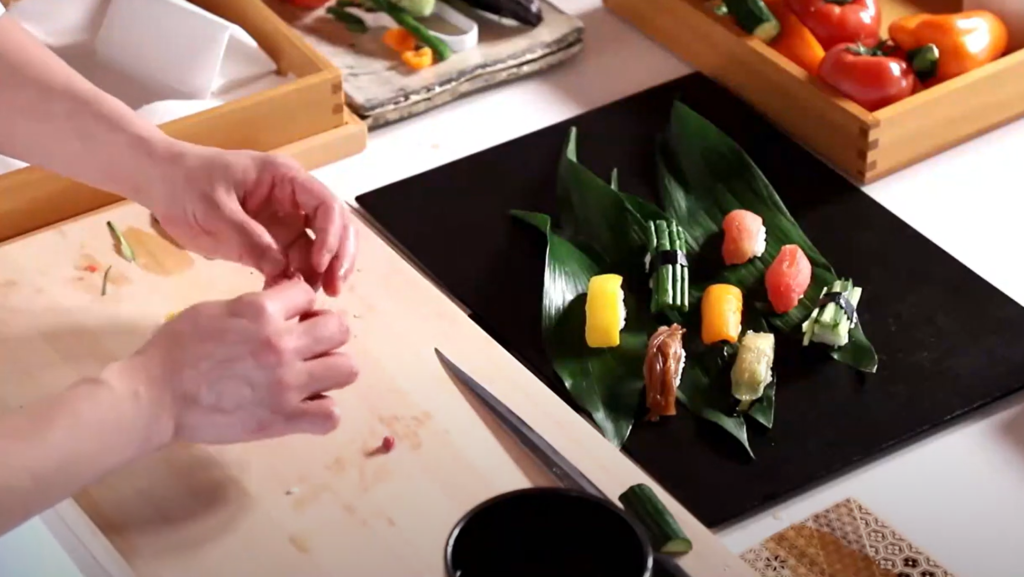 He also showed us how to make Vegetables Sushi. You can watch the recording here!
Recipes
How to prepare vegetables for Vegan Sushi
For Tomato Vegan Sushi (20:08)
Cut the skin of tomato
Boil the water, put tomato in it, and roll
When the skin starts to peel off, place it in ice water and peel
Cut out the inside of the tomato and use the skin
Dip the tomato skin in sweet vinegar, and leave it for a bit of time
For Eggplant Vegan Sushi (24:23)
Cut it into just the right size and deep-fry without breading or batter
Sweet bell pepper (25:37)
Cut it into just the right size and deep-fry without breading or batter
Using kitchen paper, peel off the skin while it is still hot within 30 seconds of taking it out
How to make Sushi
Put on vinegar on your palm.
Grasp the rice ball with your right hand, and take the prepared vegetables with your left hand.
Use horseradish to add taste. Put wasabi on the vegetable, then put rice on top and turn around by pressing it firmly.
The video also shows how to make sushi with other vegetables. Make sure to check it out!
Talk sessions followed by featured Experts in the field of Sake & Home cooking.
Japanese Sake
One of India's leading sake breweries, Tsuchida Sake Brewery and others in the sake industry discussed strategies and opportunities for promoting sake in India. They presented their views on the fact that various types of microorganisms necessary for sake brewing exist in India and it is advisable to brew sake in India.

Japanese Home Cooking
The topic of Vegetarian-friendly Japanese home cooking was brought up as well as the discussion of traditional Japanese pickles. They also talked about how Manga and Anime have been a major influence on Indians and how they came to know about Japanese home cooking. 
 How do you learn about Japanese food from Manga or Anime? Please let us know!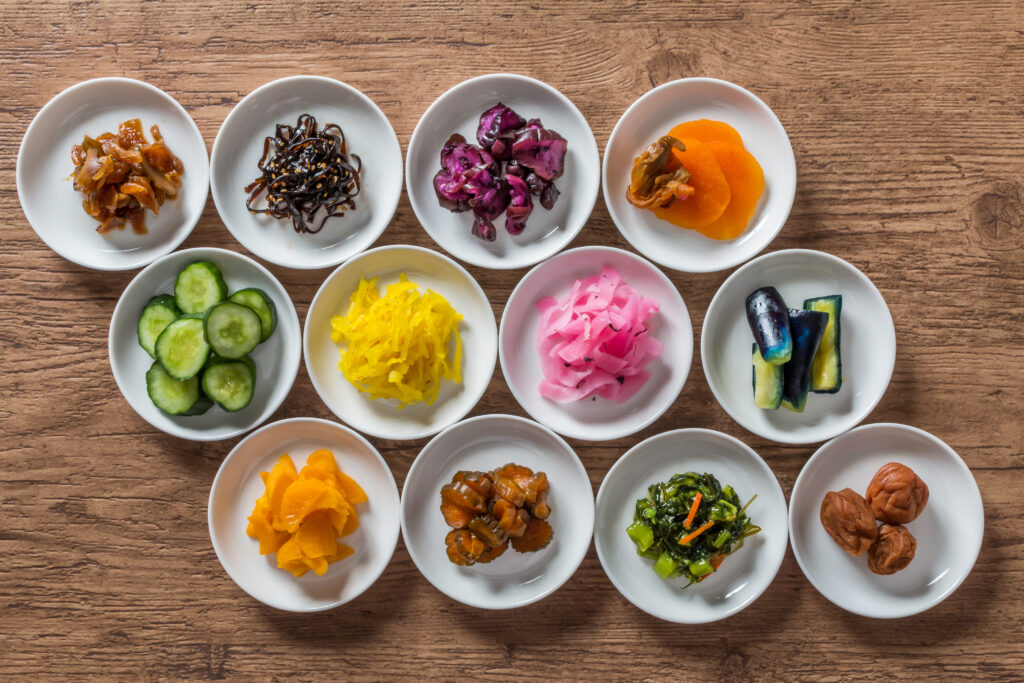 The recorded video session's link –
You can also check Washoku for more fascinating information.