Press Release | WASHOKU recipes that can be expected to prevent summer fatigue are available on the official website "A Journey to Find Mutual Value in Indo-Japan Food Culture" is now available!
The Ministry of Agriculture, Forestry and Fisheries of Japan (MAFF) has launched  "A Journey to Find Mutual Value in Indo-Japan Food Culture" as a part of its efforts to commemorate the 70th anniversary of the establishment of diplomatic relations between India and Japan in 2022.
As a part of the campaign, we are pleased to announce that we have released a Japanese summer heat-prevention recipe on our official website (https://indo-japan-foodculture-exchange.jp/) for people in the North Indian region, especially during this time of the year when it is extremely hot. We are pleased to announce the following information.
1.Summary
Each year, North India, centered on the capital city of New Delhi, experiences a period of intense heat in May and June. As a result, we would like to introduce "simple Japanese recipes for beating summer heat exhaustion" that are popular in Japan.
We have carefully chosen recipes that not only use ingredients readily available in India, but are also relatively easy to prepare. We hope that you will try these recipes at home and enjoy them during the hot summer months.
Our official supporter Kummy, is excited to share two Japanese Vegetarian recipes perfect for hot summer days.
The first recipe is a refreshing Iced Matcha Latte. Matcha is one of the unique flavours of Japan and has become noticeably popular in foreign countries over recent decades. It is a well-known superfood that has numerous health and wellness benefits, including an increase in metabolism, an abundance of antioxidants, and the ability to soothe the mind and body. 
Kummy will be sharing a simple and easy way to make Iced Matcha Latte, a trendy beverage among health-conscious individuals , so that you can enjoy this delightful  drink while also enjoying the benefits of this superfood.
The second recipe is Cold Udon which is a typical Japanese dish but with an Indian twist. It will be garnished  with Yin foods like tomatoes and cucumbers, which are said to help reduce the body temperature. She will also show you  how to make Japanese Dashi Broth, which is the foundation of Japanese cuisine and gives Japanese food its unique and umami-rich savoury flavour.
Kummy' page:https://indo-japan-foodculture-exchange.jp/kummy-official-supporter/
2.WASHOKU Recipes to Beat the Summer Heat
A skin-boosting Iced Matcha Latte to help protect your beauty from the sun!
Recipe name : Iced Matcha Latte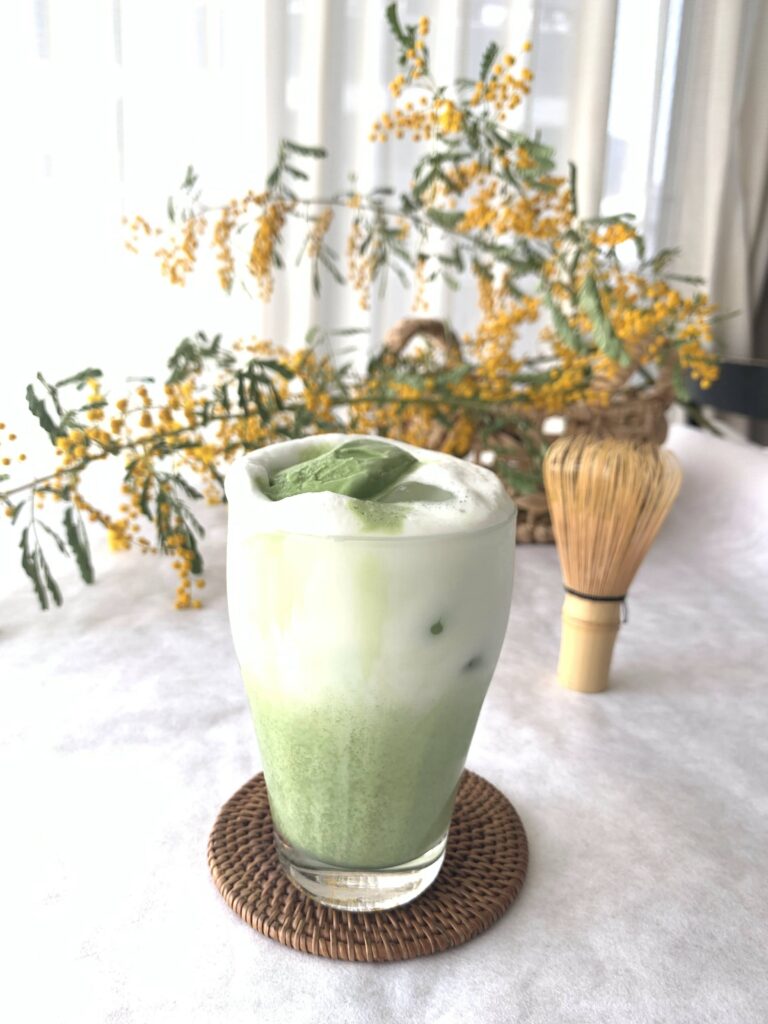 Click here for Recipe's details! 
https://indo-japan-foodculture-exchange.jp/recipe-icedmatchalatte/
A refreshing summer noodle – Cold Creamy Udon!
Recipe name : Vegetarian Creamy Udon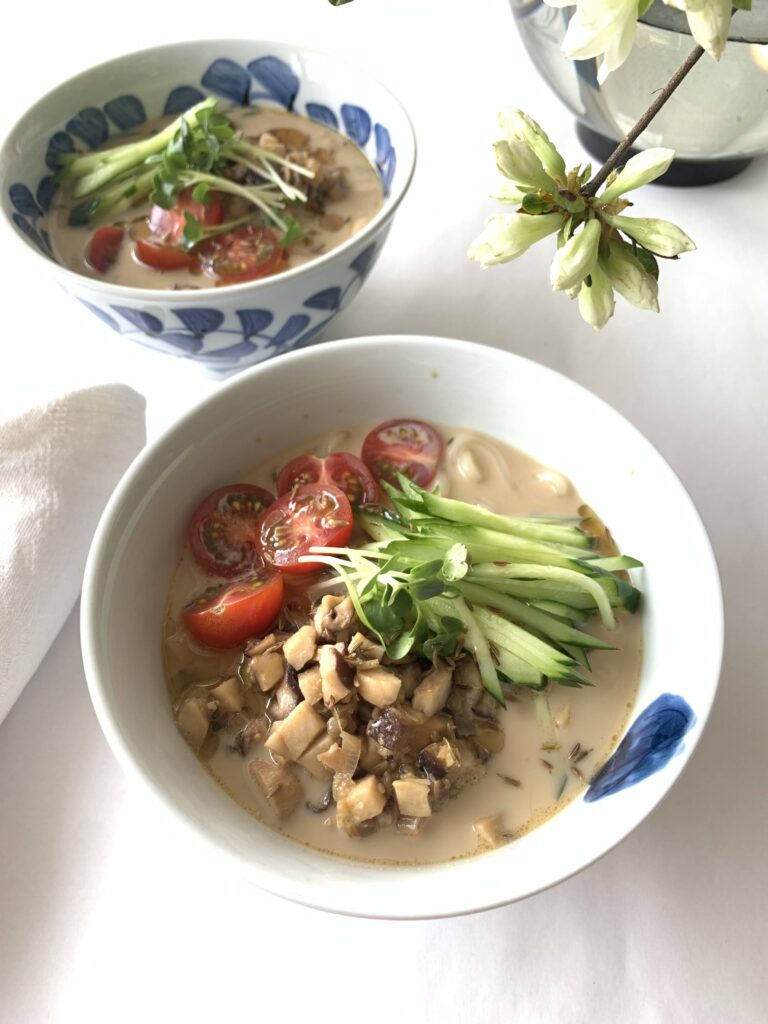 Click here for Recipe's details! 
https://indo-japan-foodculture-exchange.jp/recipe-coldcreamyudon/
3.Campaign "A Journey to Find Mutual Value in Indo-Japan Food Culture" an Overview
Objective
The promotional concept is "Enjoy our Differences," and the campaign "A Journey to Find Mutual Value in Indo-Japan Food Culture". The message is to respect, enjoy, and accept each other's differences. The goal is to create new possibilities for people to think together through the value of the exploration process of discovering commonality among the great differences between the cultures of the two countries.
Background
"IKIGAI : The Japanese Secret to a Long and Happy Life" (Japanese edition "Foreigners Discover the Secrets of Longevity and Happiness in Japan", Acknowledge, 2017) has become a huge bestseller in India, and people in India want to know the secrets of Japan, the country with the world's longest life expectancy. People's interest is growing. In Japan, such is the emphasis on the concept of "wellbeing," which means being in a good physical, mental and social state (= intrinsically valuable). In each theme, such as philosophy and health consciousness, which are the foundation of the "search for commonalities" between Indian food and Japanese food, there is an awareness of the essence of the underlying "IKIGAI" perspective, as well as an understanding of the country where the word "IKIGAI" was born and the concept of "wellbeing". The program is designed to promote the process of deepening the interest in Japanese food and food culture.
Concept Movie
A PR video will be provided on the official landing page of the "Japan-India 70th Anniversary Food Exchange" Campaign Office and on our YouTube channel. 
Please click on the URL below to watch the video.
4.Organizing
Ministry of Agriculture, Forestry and Fisheries (MAFF)

<For inquiries regarding this matter, please contact>
Japan-India Food Culture Exchange" Campaign Office
 (Japanese)
Aya Hamasuna
Mail: 181hamasuna@tow.co.jp
Japan-India Food Culture Exchange" Campaign Office
 (English)
Campaign Secretariat
Mail: in.jp.70thanniv.foodcampaign@gmail.com